Currently shipping within the continental US only.
All pots are safe for food, dishwasher and oven.
Swirly Tumblers 8oz.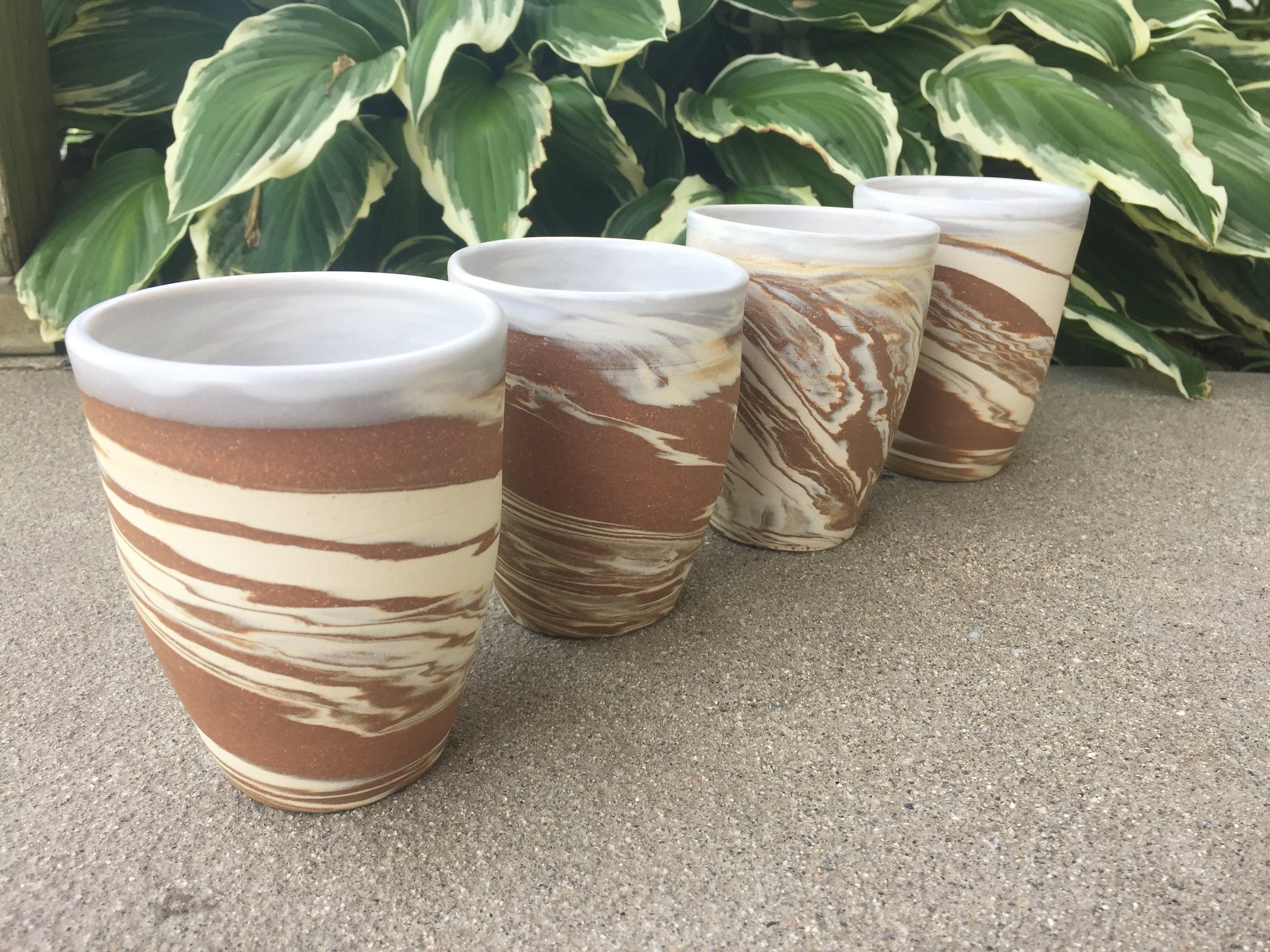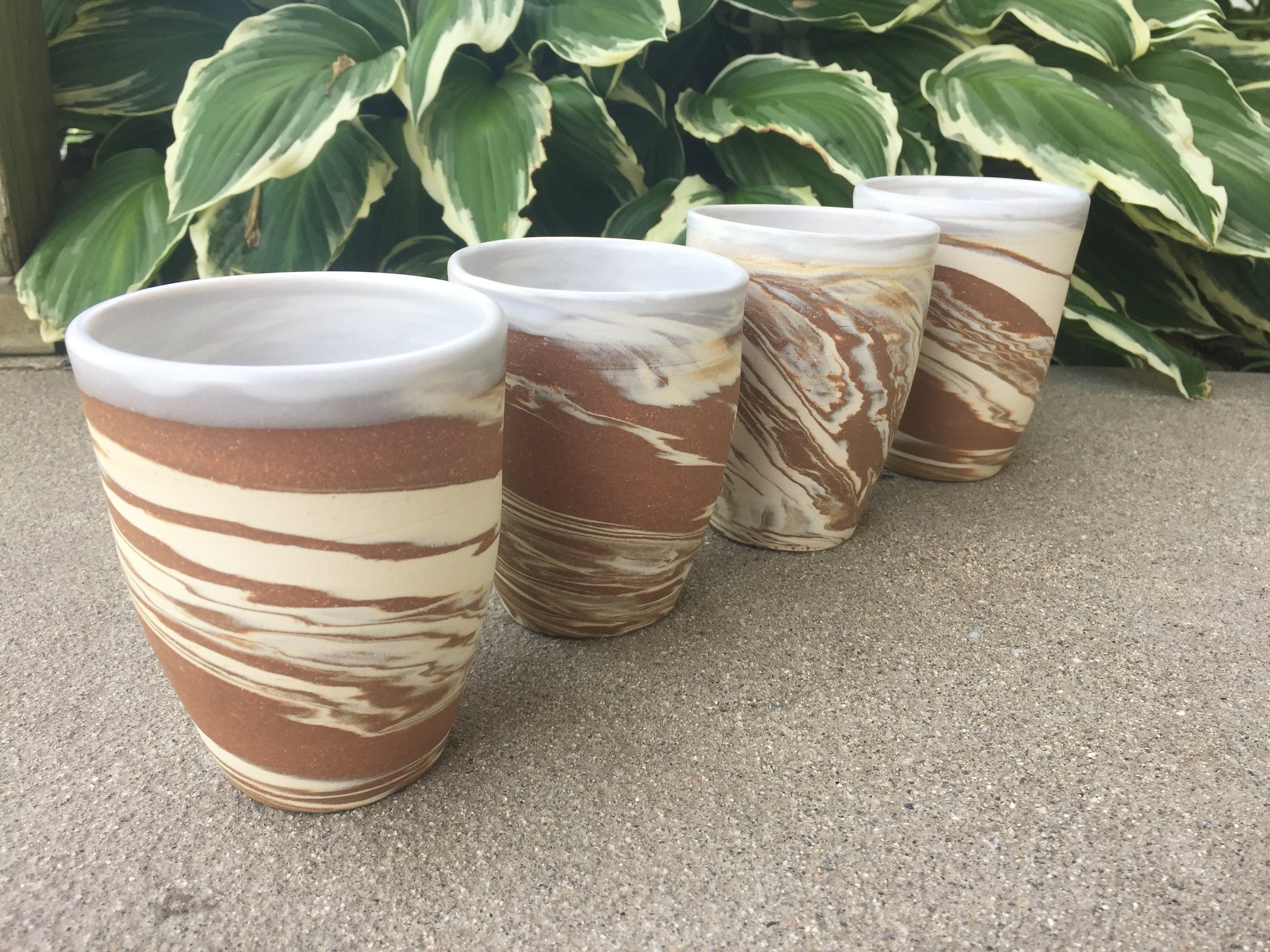 Swirly Tumblers 8oz.
I'm so excited to show these little gems off to the world! They are so much fun to make and remind me of chocolate & vanilla ice cream! These tumblers measure approx 4" tall and 3" in diameter and will hold 8oz of your drink of choice. Perfect for a morning cup of Orange Juice or an evening cocktail, they are sure to be a favorite for the whole family. The exterior is left raw clay to show off the swirls while the inside and top rim is coated in a white matte with a satin finish, however, the swirls even peek through the glaze inside! Add a bit of art to your everyday.