Currently shipping within the continental US only.
All pots are safe for food, dishwasher and oven.
Vegan Tumblers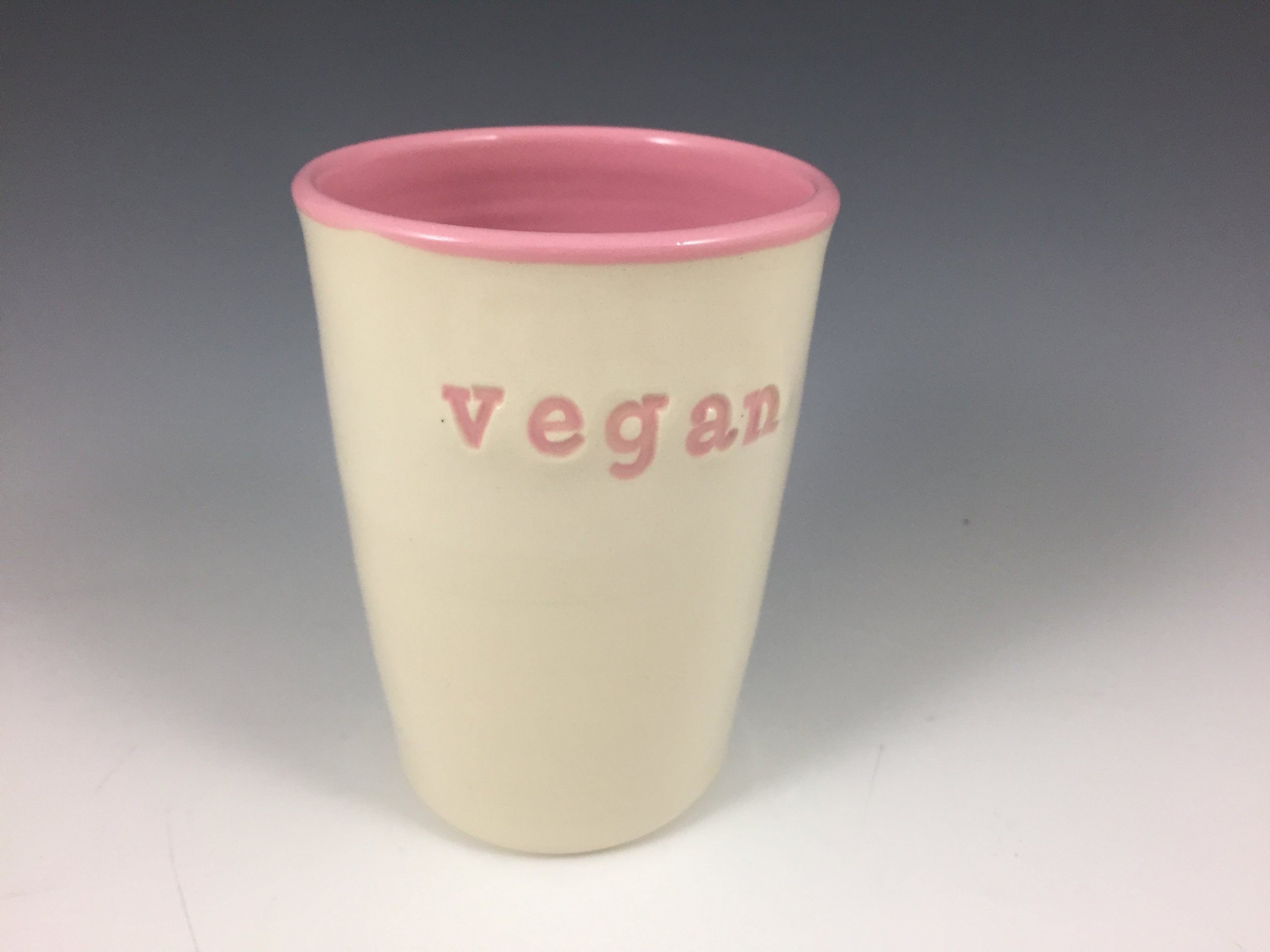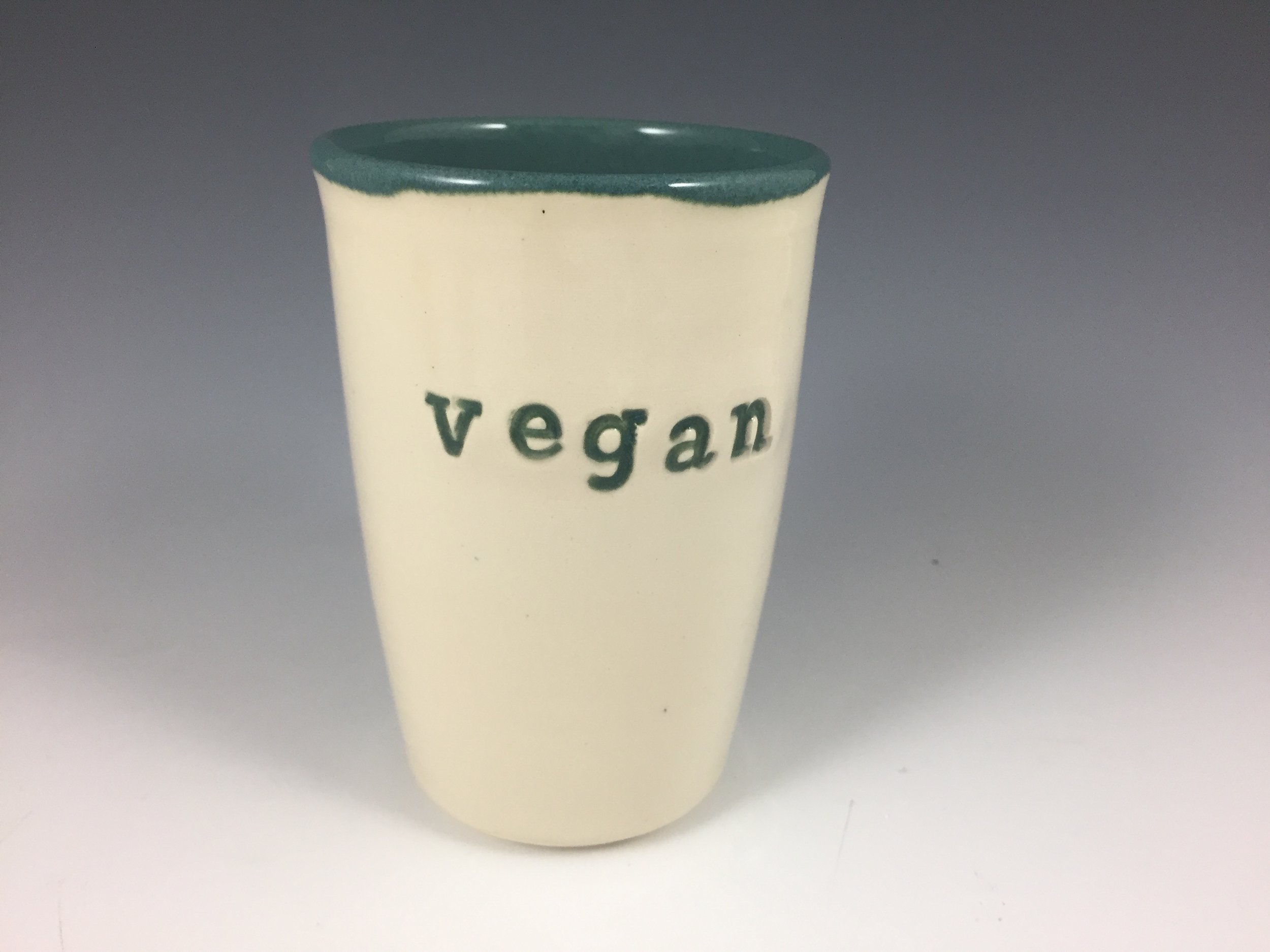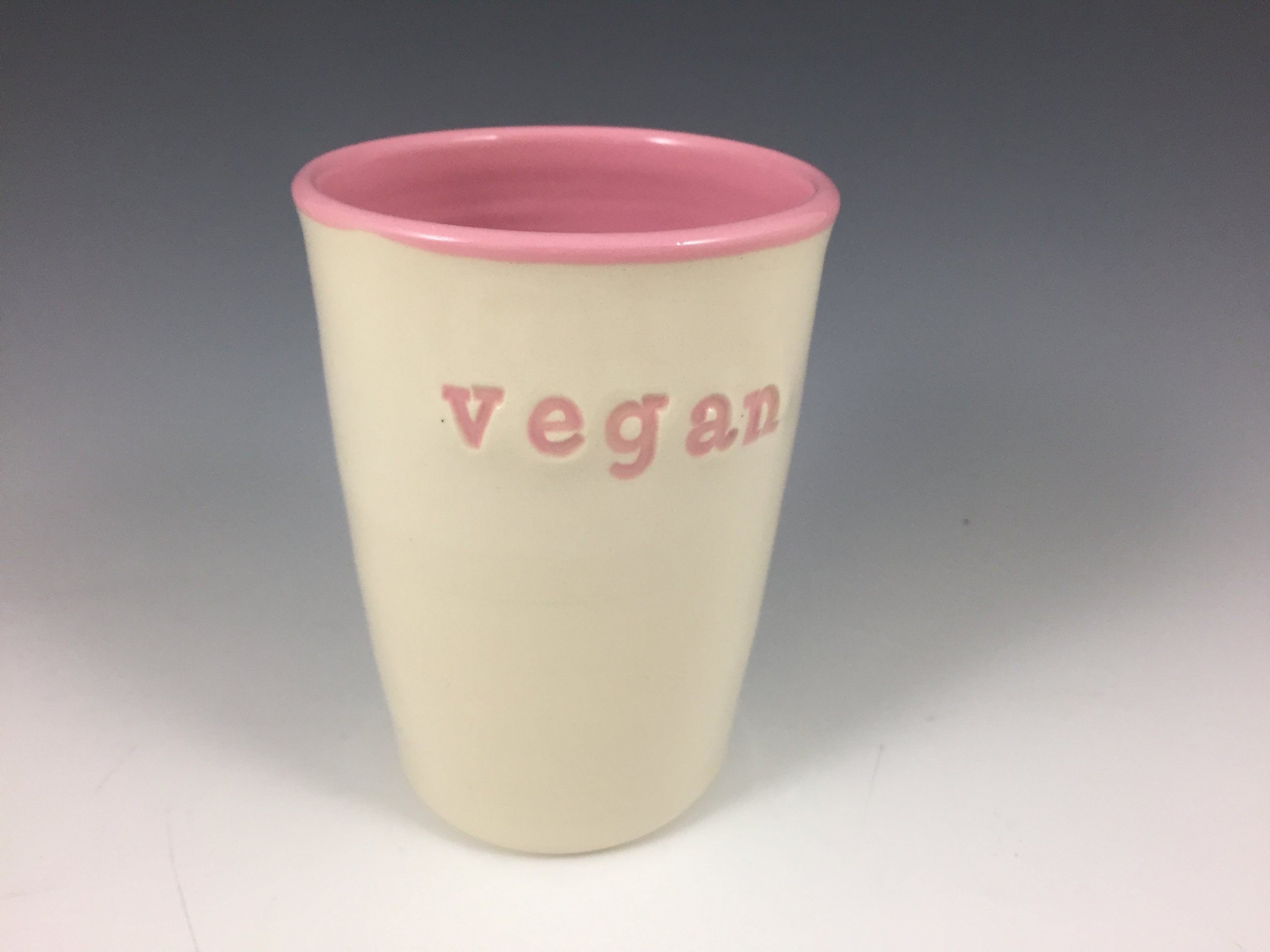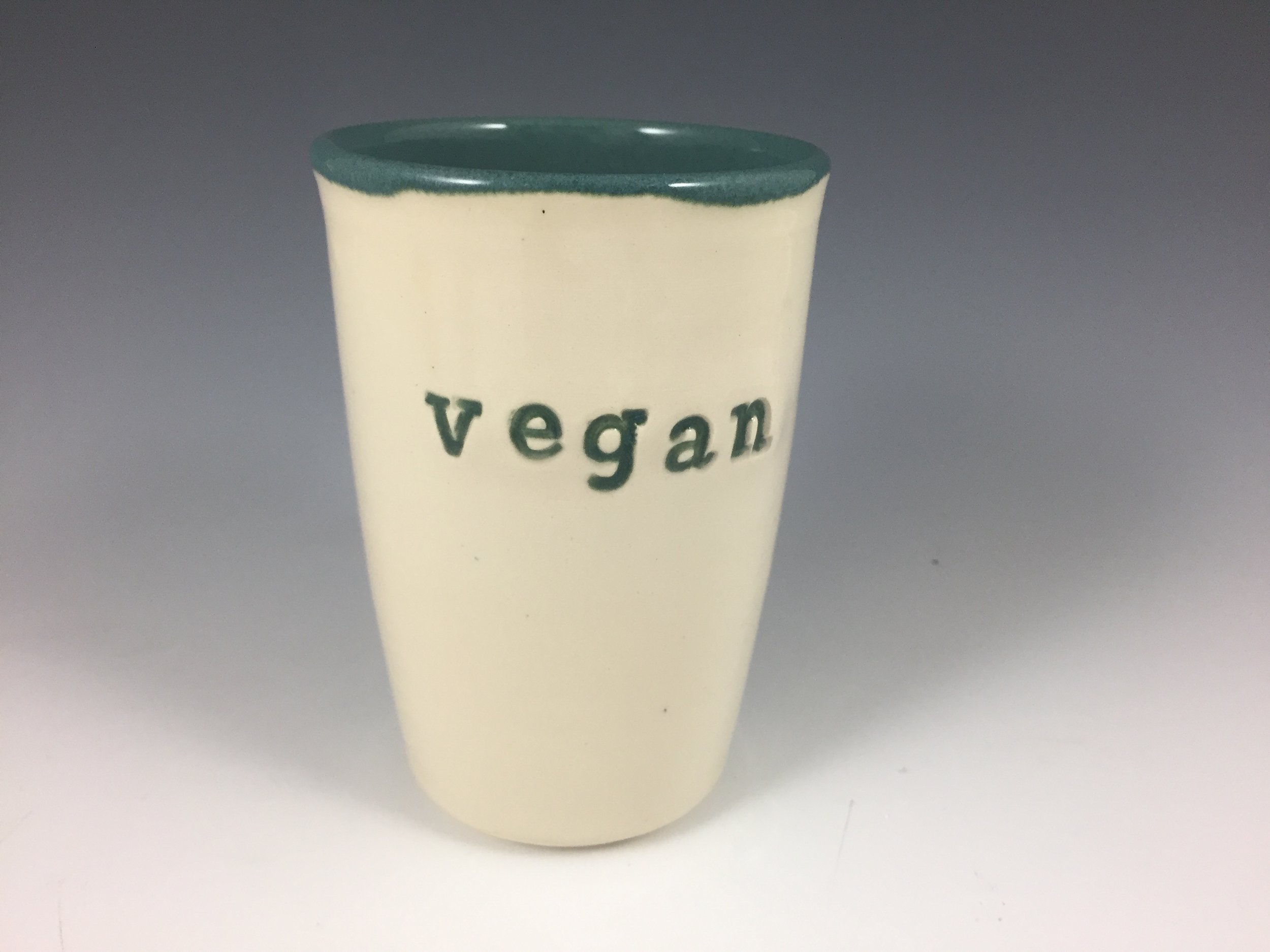 sale
Vegan Tumblers
By request from vegans at New England VegFest, I've added Vegan Tumblers to my online shop! Choose from 6 colors (Lime green coming soon!) Show off your Vegan Love in style with these handmade tumblers that hold approx 12 oz of your favorite beverage. They measure approx 3" at the rim and 4.5" tall. These cups even fit our NEW travel lids! Choose from White or Opal and take your tumbler on the road! The travel lids are perfect for On-The-Go Vegans and are made in the USA! They have a locking mechanism that even makes your drink spill proof! Add a lid for $6ea or get a lid FREE when you purchase 2 or more mugs! just make a note of the color you'd prefer on our checkout page before submitting your order.