Currently shipping within the continental US only.
All pots are safe for food, dishwasher and oven.
Hugging Bowls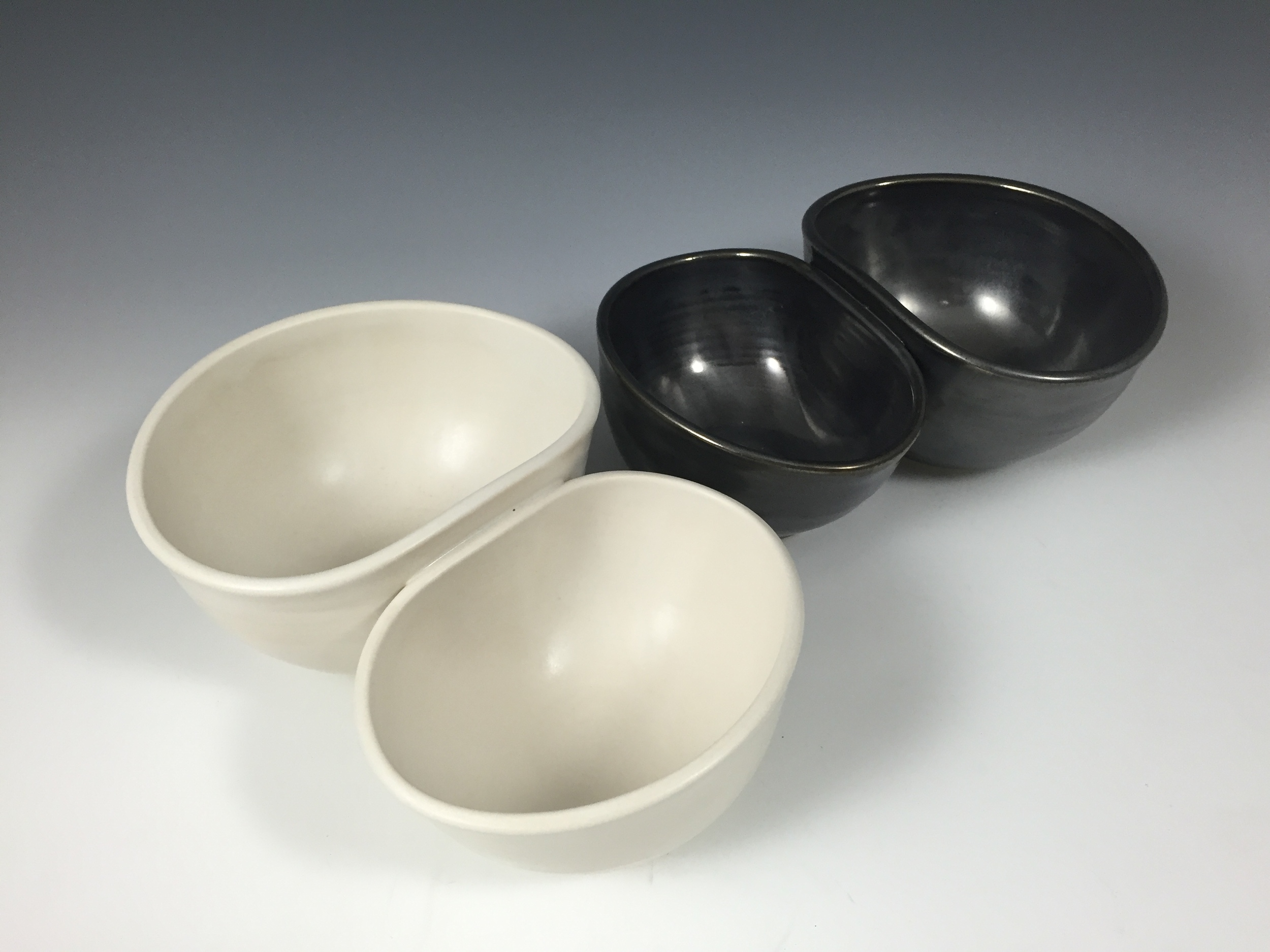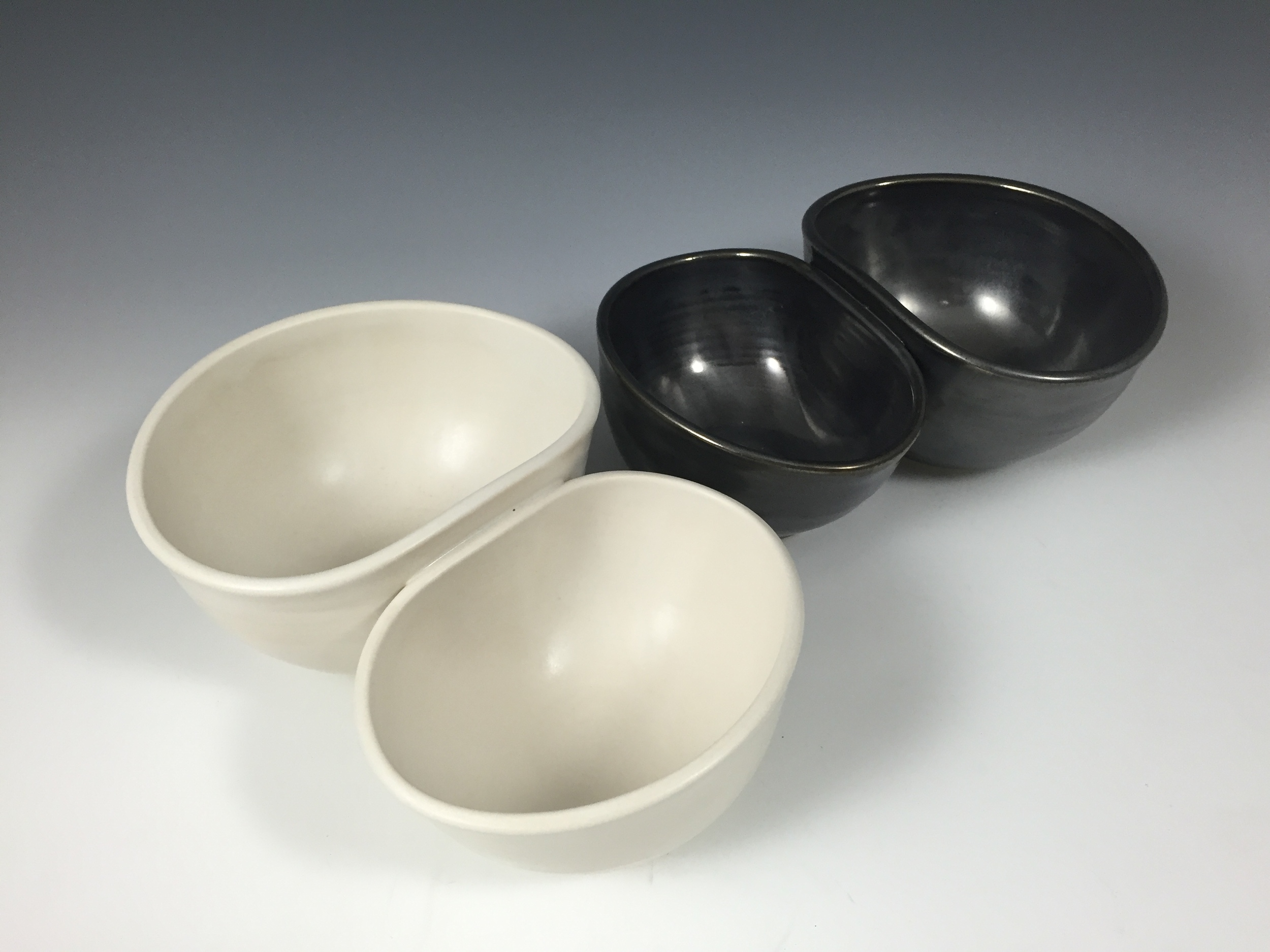 Hugging Bowls
The perfect entertaining bowls! These combined bowls are thrown separately on the potters wheel and then attached together. Think : Cherries/pits, Nuts/shells, Shrimp/Tails, Hummus/Guac, Edamame/Pods. The possibilities are endless and the experience becomes even more fun when you have interesting and functional pieces to use for your next back yard BBQ, late night snack fest or small dinner party! The larger bowl measures approx 5.5" wide and 2.5" tall, the smaller bowls measures approx 5" wide by 2" tall.