Currently shipping within the continental US only.
All pots are safe for food, dishwasher and oven.
Cone Flower Mug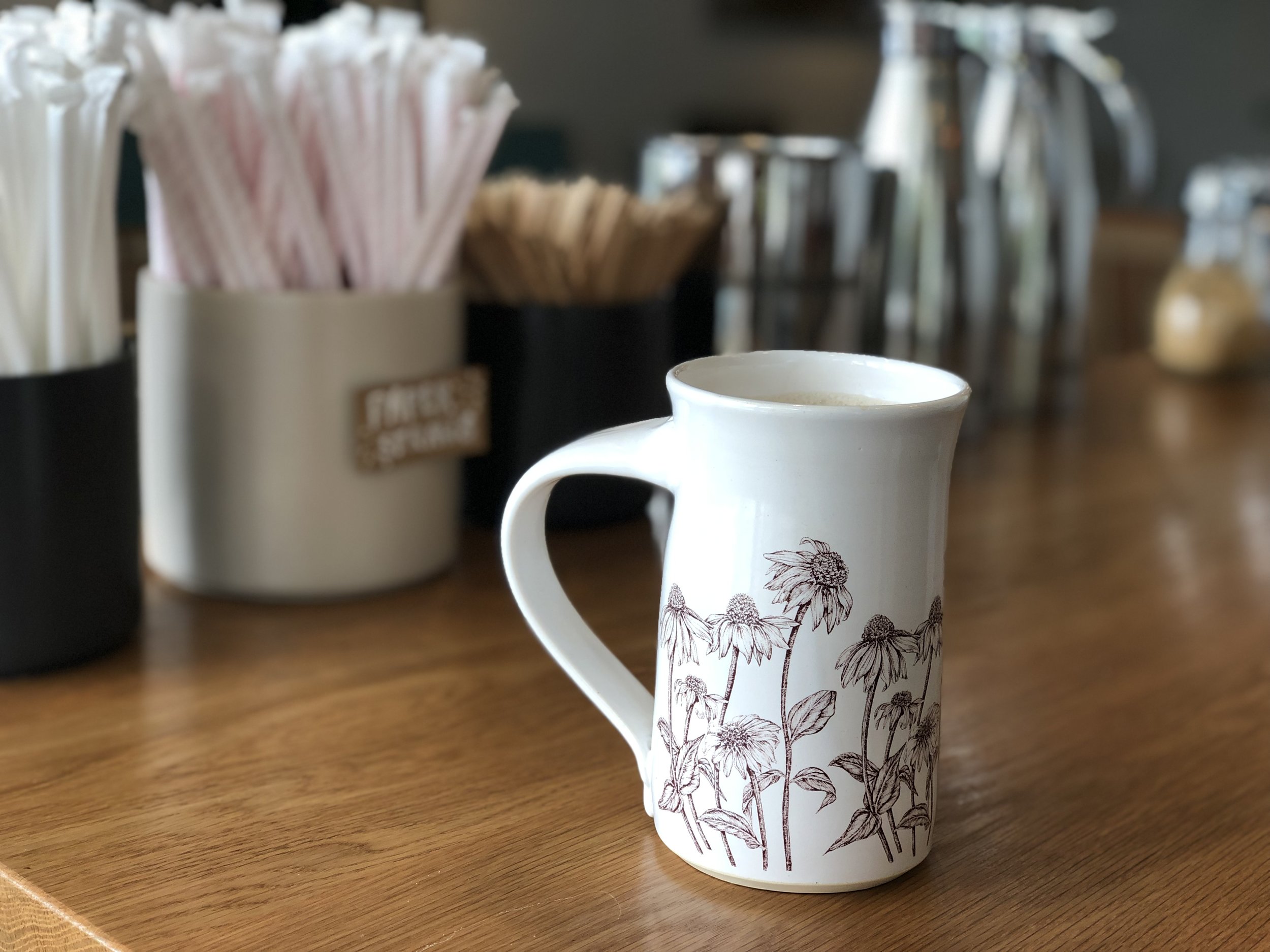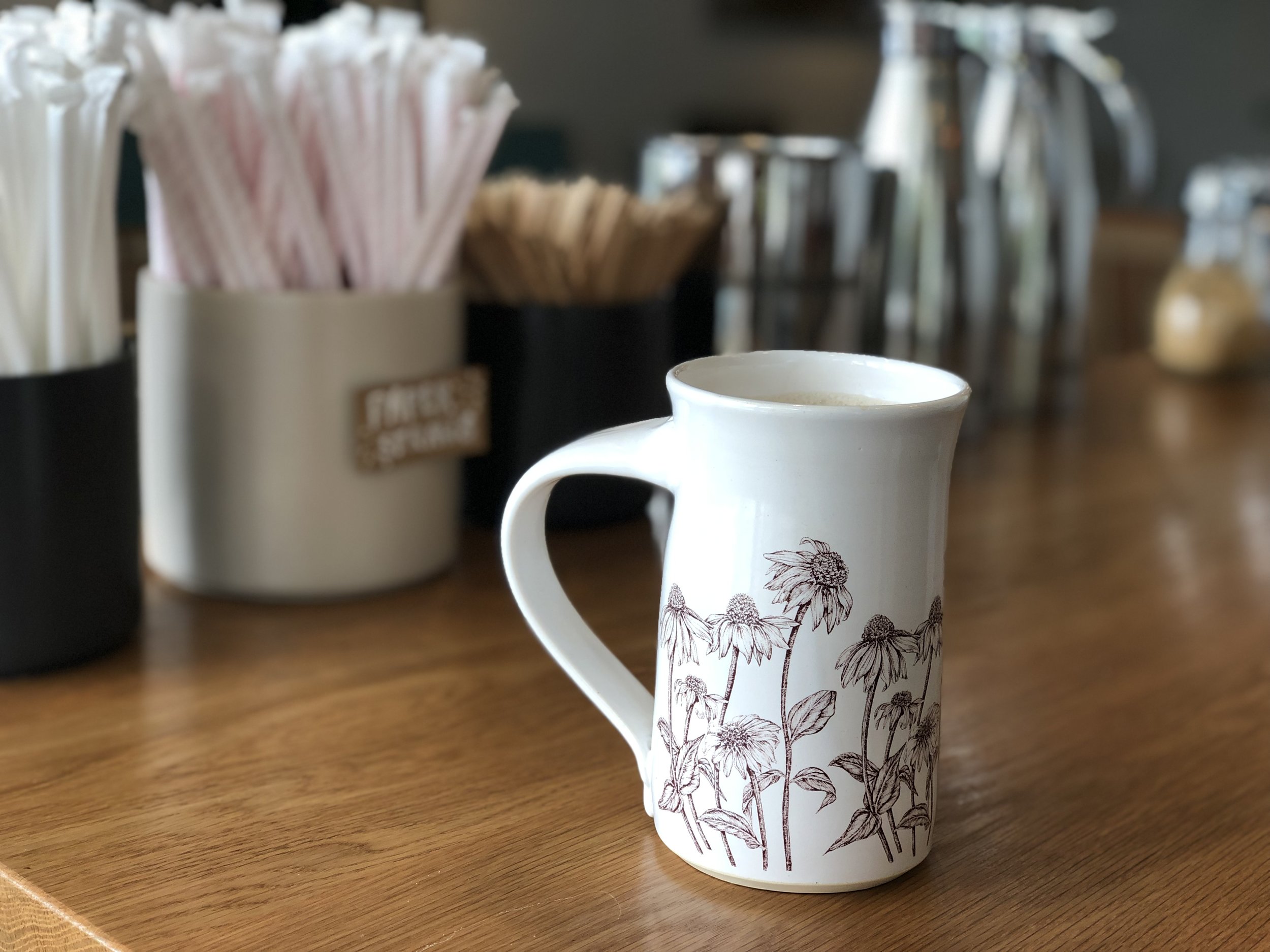 Cone Flower Mug
NEW product AND artist collaboration! This coneflower image was adapted into a decal from an original pen and ink drawing done by the talented illustrator Morgan Grae Snyder. This delicate design wraps around the body of each mug. Each mug measures approx 5.5" tall and 3" in diameter and holds 16oz of your favorite beverage.