Currently shipping within the continental US only.
All pots are safe for food, dishwasher and oven.
Cheese Palette & Knife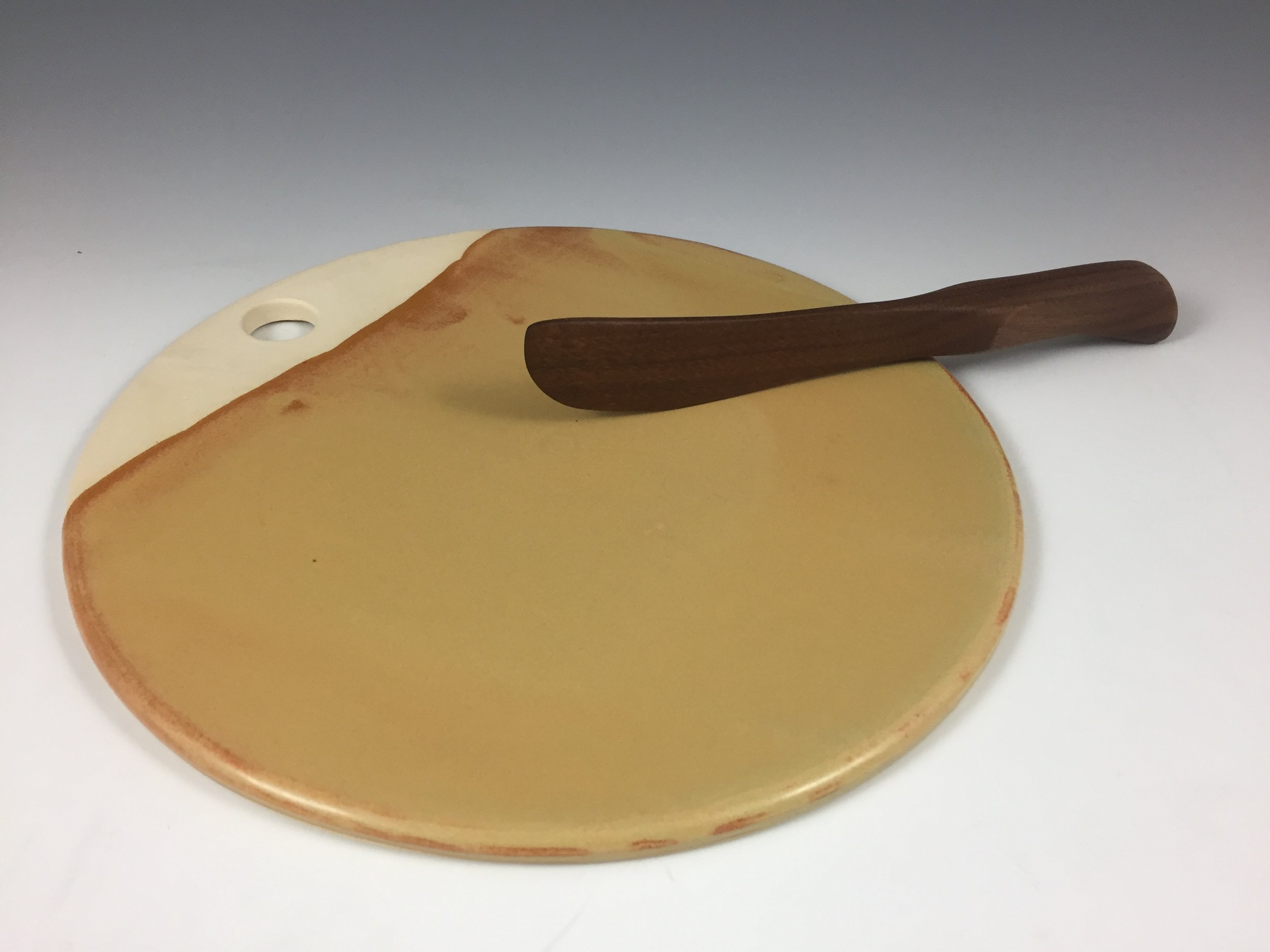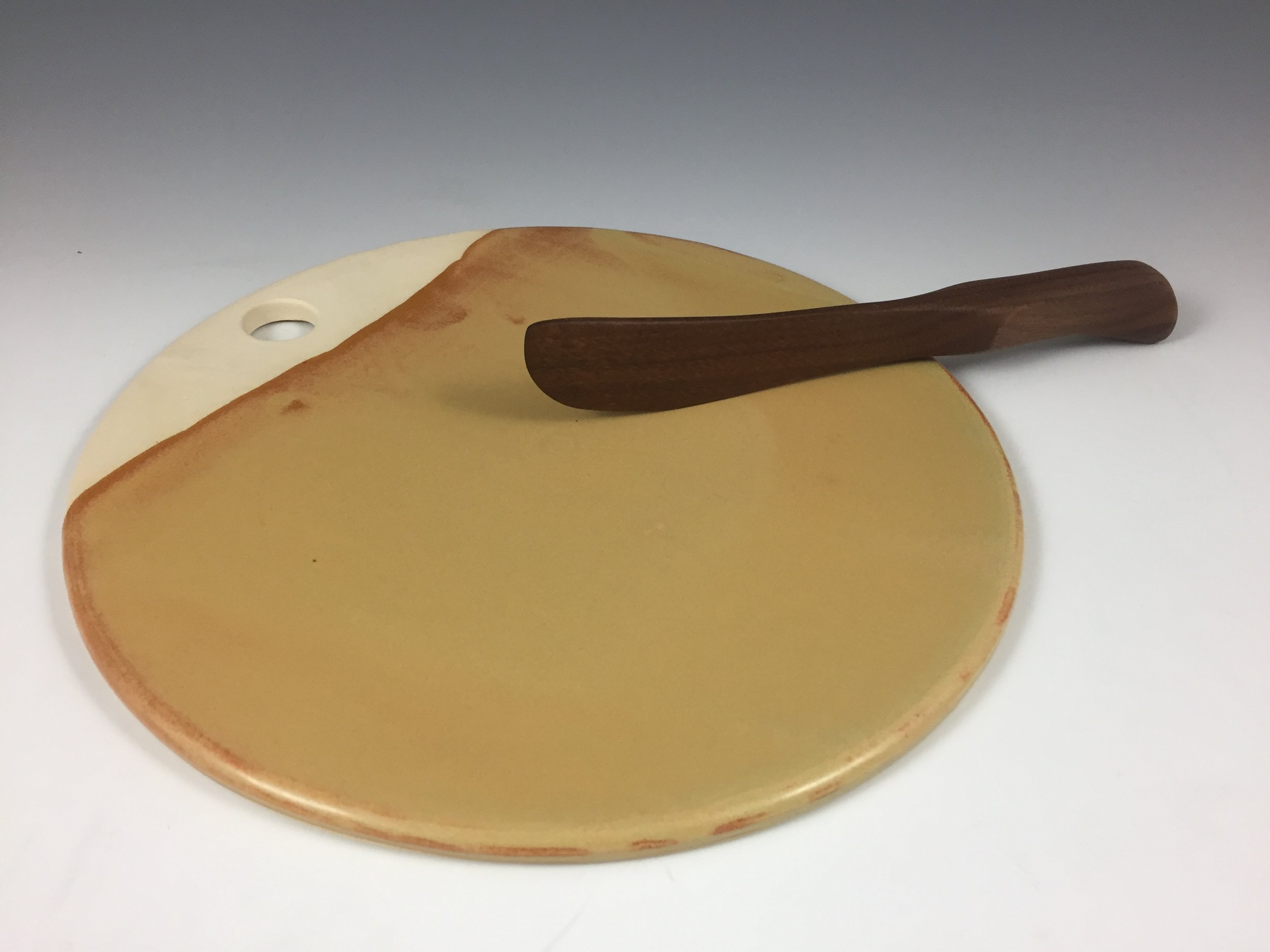 Cheese Palette & Knife
For cheese lovers everywhere, these palettes are perfect for entertaining. Showcase your favorites on these simple but elegant handmade ceramic palettes. They range in size from 9-10" in diameter and each comes with a handmade knife by Meb's Kitchenwares in Woodstock, CT ! Each knife is handmade with love and comes with directions for care. Don't miss out on this opportunity to have a unique collaboration of CT made pieces and support the work of TWO artists.
Green Stripe Raindrop & Cherry Wood Knife
Cinnamon Glaze & Walnut Wood Knife