Currently shipping within the continental US only.
All pots are safe for food, dishwasher and oven.
Carinval Mugs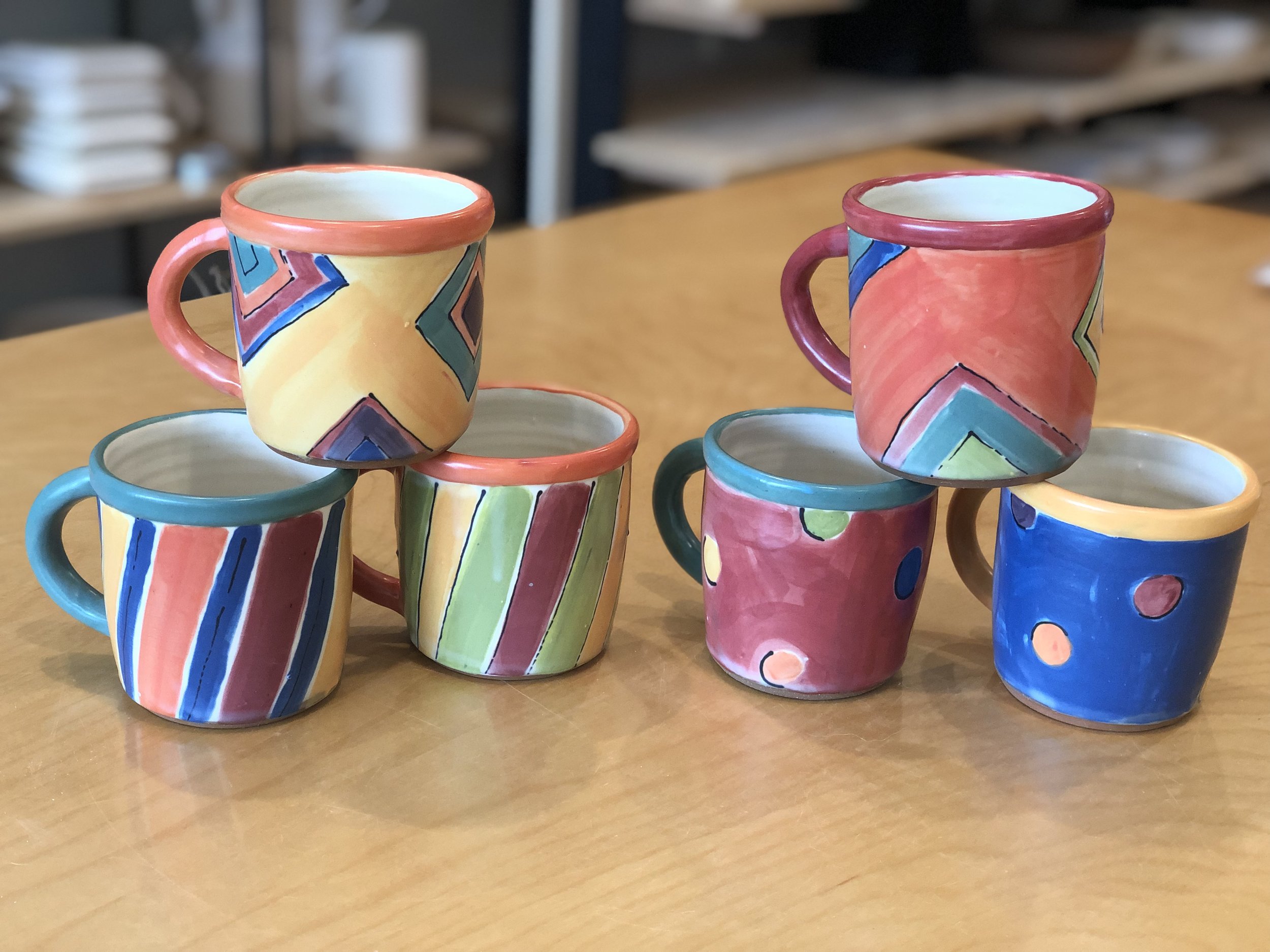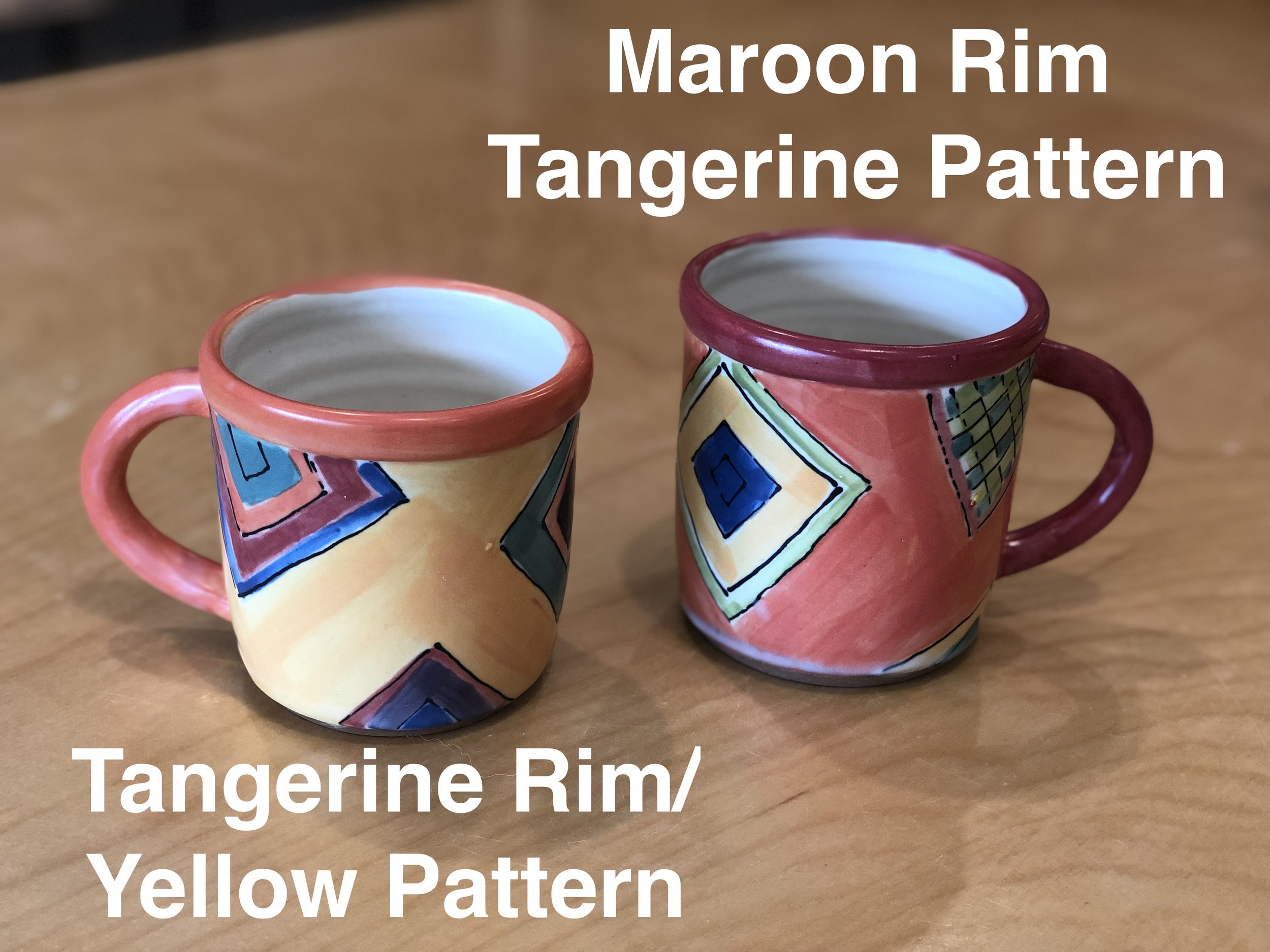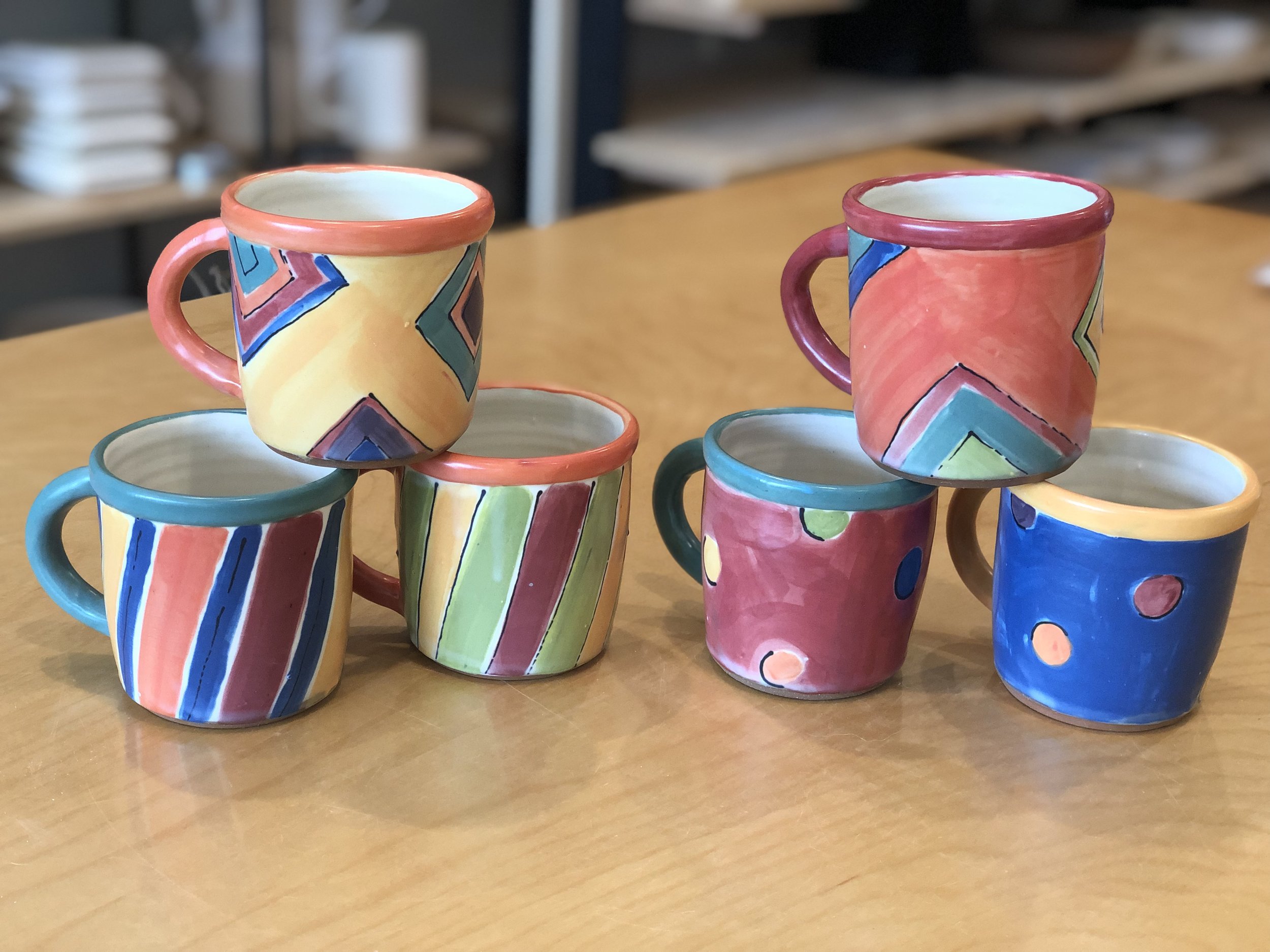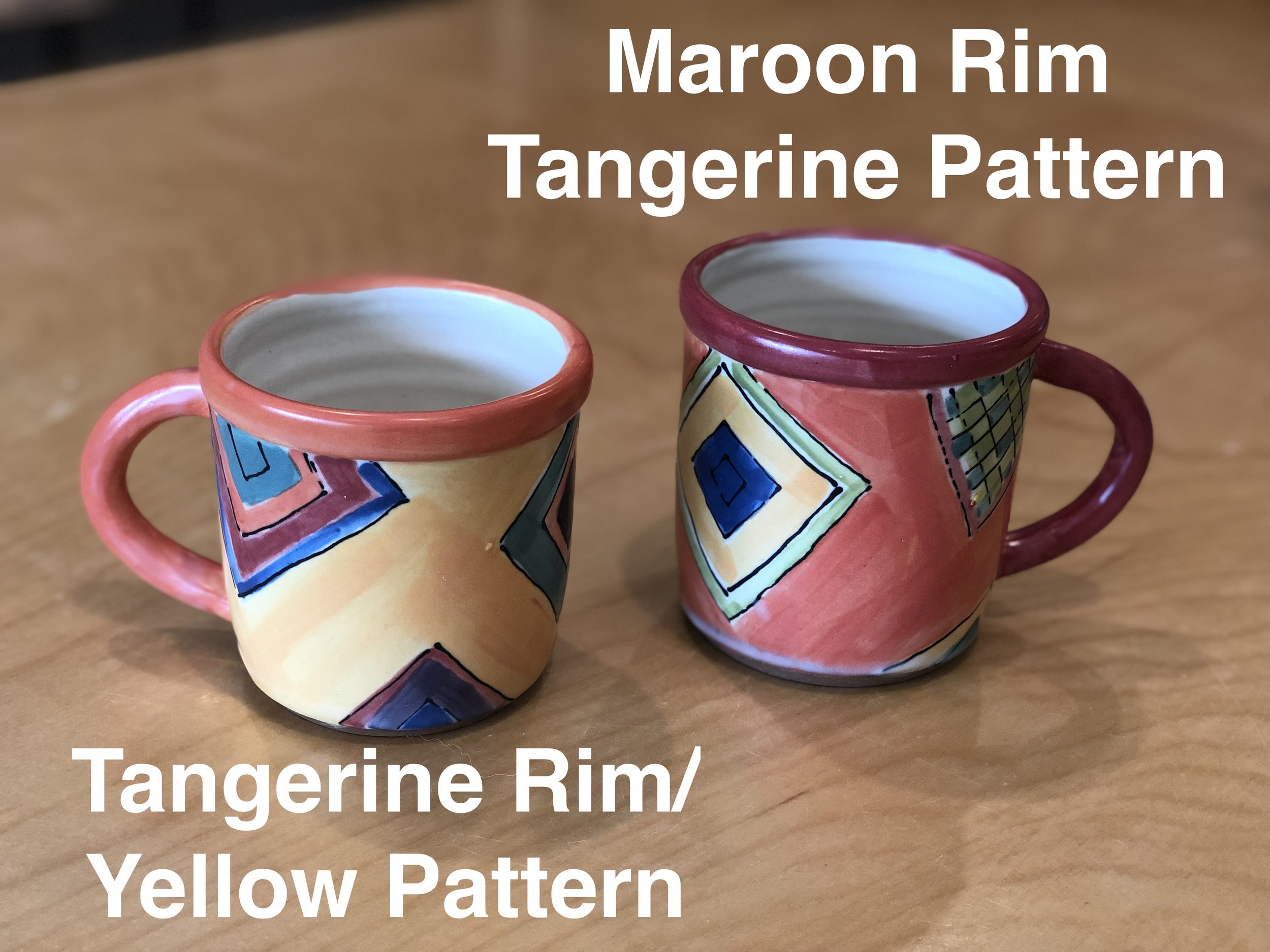 Carinval Mugs
These super colorful one of a kind mugs were made for a client to mimic their dinnerware but they didn't make the cut! They will not be replicated so get them while you can! Each one is hand painted with a satin finish and a two finger handle. They hold approximately 12oz of your favorite beverage and they are dishwasher safe.